Change the following settings in Firefox's about:config to enable TLS v1.1.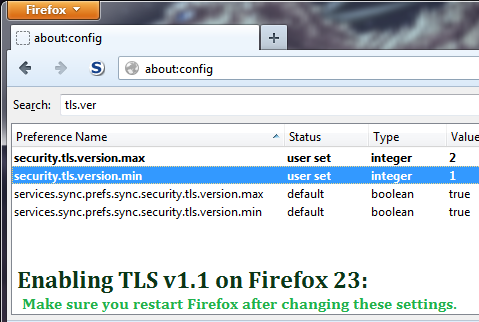 Steps
Open a new tab and type about:config into the address bar.
Search for tls.version.
Set security.tls.version.max to 2. This enables TLS 1.1.
Set security.tls.version.min to 1. This disables SSL 3.0.
Be aware that setting tls.version.max to 3 will enable TLS v1.2 in a future release of Firefox, but setting it to 3 in version 23 actually makes it fall back to using only TLS 1.0. So for now, set it to 2.
The image was contributed by @voodooKobra.